NAI Harcourts has opened a new commercial location in Southport on the Gold Coast and is looking forward to providing solutions to its commercial property owners.
Australasian CEO for NAI Harcourts Richard Laery is "thrilled to welcome George Parzis and all the experience he brings to the NAI Harcourts business. With our established NAI Harcourts Hope Island business covering clients in the Gold Coast corridor, the addition of a Southport office will increase the ability to service the growing base of clients in the Gold Coast region, while also increasing awareness of the brand and what this unique business brings".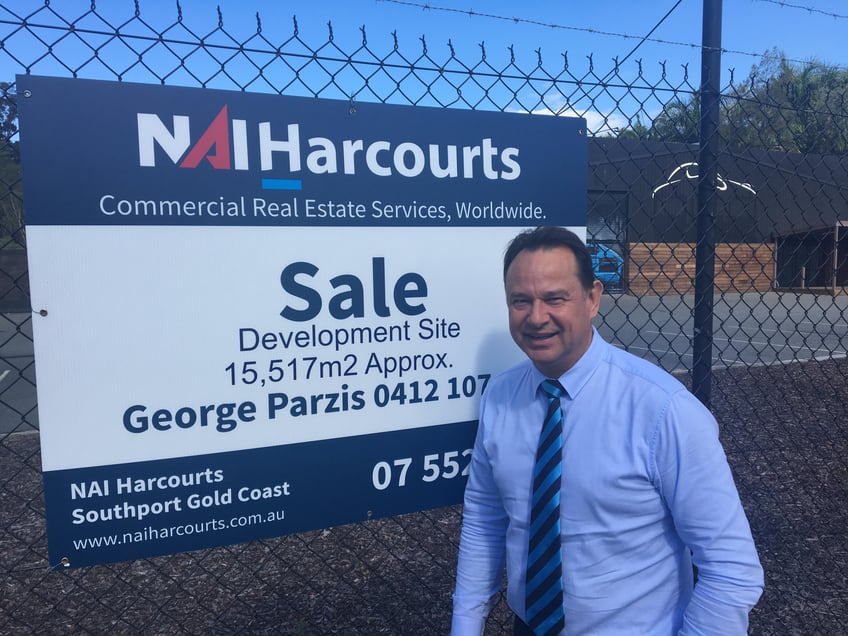 Bringing a wealth of experience to NAI Harcourts Southport is business owner George Parzis. Having run a strong commercial real estate business in Melbourne prior to him moving to Queensland, Parzis sees huge potential in the Gold Coast. Parzis currently operates two residential Harcourts businesses but sees immense opportunity to grow a commercial arm with a solid culture and strong reputation.
"We know that it will be tough to enter into the commercial market on the Gold Coast as it is very competitive. We also know there are a lot of listings that have been on the market for a long time which would concern those owners. Our initial strategy would be to target those owners to evaluate the marketing and price of those properties and to try find a solution".
In Melbourne, Parzis started the commercial division of Beller Commercial before moving on to start his own boutique real estate office in Prahran Victoria in 1998. He sold the portfolio of 260 residential properties to Bellers and retained the commercial portfolio of around 100 properties. They consisted of inner Melbourne industrial and commercial properties. The business specialised in selling development sites mainly large inner Melbourne industrial sites to be converted into residential developments. The projects would then be marketed on a wholesale basis to investor groups and retain some of the residential managements. One large parcel of individual titles the business sold to multiplex developments in West Melbourne was for just over $40 million which the business then managed and carved off the individual properties to other smaller developers and investors.
Parzis and his family decided to move to Queensland for a change of lifestyle and thought it would be a better place to raise their young children. They had a window of opportunity to either start something new in Victoria or Queensland and they decided on Queensland. "We are so glad we chose the Gold Coast as we love the lifestyle it offers"
"We believe that the NAI Harcourts brand is a clean and contemporary brand and has a huge future and will continue to grow. We understand commercial property and know how lucrative it can be if you can get a piece of the market".
Parzis's vision was always to have a commercial residential mix in the business as he has operated in the past as they often go hand in hand. Parzis believes there is a huge opportunity to offer commercial agency services to clients.
"The point of difference we had in Melbourne was that clients were dealing with the principal who could make decisions quicker and had more experience that most larger commercial firms that had new recruits working on their sales and leasing properties".
Starting two new businesses one in Labrador and one in Southport has had its challenges but it provides a head start to enter into the new markets of project marketing and commercial real estate services.