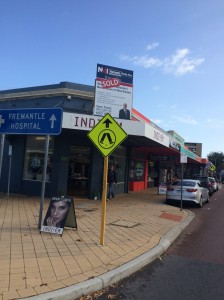 A historic retail and commercial space on the fringe of the City of Fremantle has sold in just eight weeks, with plenty of buyer competition.
The site, marketed by NAI Harcourts commercial specialist, Sam Fazio, houses eight commercial shops with two residential homes to the rear of the property.
The site sold within the asking price range of $3 million and $3.5 million, with Mr Fazio commenting there was plenty of buyer interest.
"We had about four clearly committed buyers and an enormous amount of enquiry," says Mr Fazio.
The site, set on 1740 square meters has been in the possession of the same owner since 1949.
There are currently eight commercial tenants in place with the property earning a yield of 6.4%.
"The local market on the city fringe of Fremantle is very vibrant with small, boutique properties like this one very popular", says Mr Fazio.