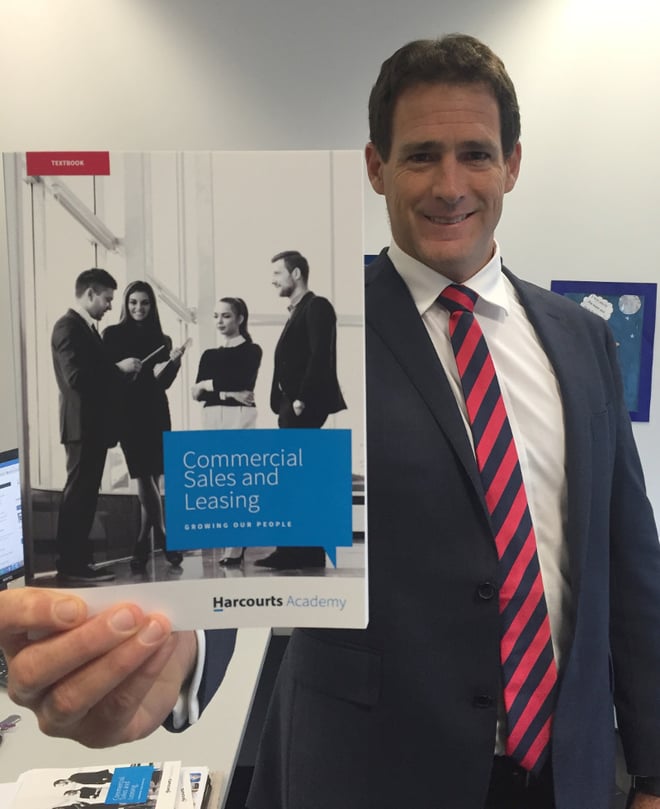 The release of NAI Harcourts' first Commercial Sales and Leasing Textbook is a clear indication of the group's commitment to delivering the very best of service to their customers.
Released by the Harcourts Academy for NAI Harcourts, the textbook is a concise, definitive guide, covering all aspects of working as a commercial real estate agent in Australia.
The result of two years' work, research and collaboration with some of the most successful and experienced commercial property specialists from Australia and New Zealand, the textbook fills a crucial, long-standing training gap within the industry.
CEO of NAI Harcourts, Richard Laery, said that the textbook represents the group's commitment to providing the very best in training and tools for all its growing commercial team.
"Traditionally, many commercial property specialists have learned most of their craft through the 'school of hard knocks', or a one-on-one approach where they are upskilled by another professional, but we thought it time to train the next generation of specialists with a more methodical approach," said Richard.
"Excellence in client service only happens with the very best training and support, and this textbook is designed to provide a solid foundation of understanding for those people who have chosen a career in commercial real estate.
"It really is a giant step forward for the industry and great news for anyone looking to enter and establish themselves in the exciting world of commercial real estate."
The textbook covers all the basic aspects of commercial and industrial real estate sales and leasing, everything from lead generation and signage to high profile marketing and art of negotiation.