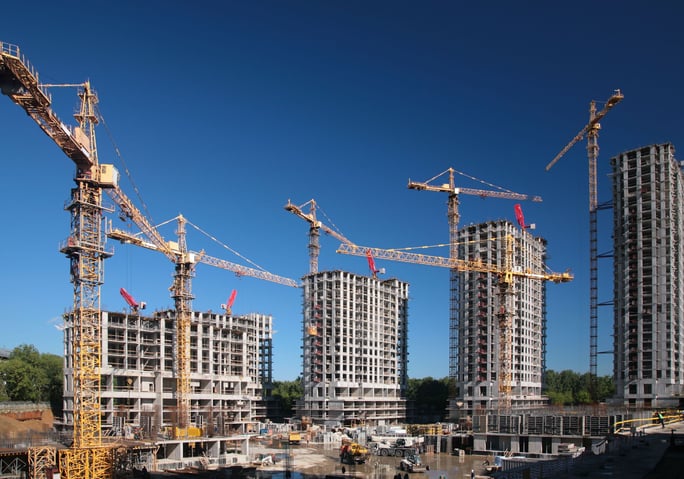 The news for the Australian construction for the March 2016 quarter was mainly positive, according to the recently released Cordell Construction Marketing Movement Report.
With 4302 projects worth over $76 billion entering the construction phase during the period, in comparison to 3931 for the same time last year, the scale of development coming on-stream is hardly chicken feed.
Speaking of which, a chicken farm capable of producing five million chickens per year, and injecting $13 million into the Carrathool Shire in Victoria, was one of the major industrial projects entering construction phase in 2016's first quarter.
However, it was the civil engineering sector which drove the strong indicator during the quarter, with 1424 projects worth $5.9 billion entering construction, compared to 1183 projects for the same time last year.
Two of the larger projects including the South Road Corridor Darlington Upgrade in Adelaide worth $620 million, and the Citylink/Tullamarine Freeway Widening Project in Melbourne worth $230 million.
The community sector was the other strong performer for the quarter, with 856 projects worth $3.6 billion entering construction phase, representing a 22% increase of total project value from the same period last year.
The $340 million maritime Patrol Aircraft Replacement Facility in Edinburgh, South Australia and the 300 million reconstruction of Parramatta/Pirtek Stadium were two of the bigger community projects initiated during the quarter.
Commercial construction held steady during the quarter, with 516 projects starting construction, representing a 2% increase in number of projects and a 6% decrease in terms of value.
The $800 million Manuka Green, a multiple use precinct in Griffith, New South Wales, and the $200 million Southport Tower 3 were two of the bigger commercial projects to get underway.
The mining sector experienced a dramatic increase in new projects during the quarter, with 139 new projects beginning (up from 78 last year), 125 projects being located in Western Australia. The biggest is the $54 billion Chevron gas project on Barrow Island.
While projects entering new construction took a leap in the March quarter, so did pipeline activity, with 4830 projects worth $50 billion reported, compared to 4597 at $27 billion for the same time last year. The big movers again were the civil engineering and community sectors.
On the flip side, the number of deferred projects rose in comparison to the same time last year, with 411 projects put on hold compared to 375, representing $3.6 billion compared to $3.1 billion. This figure included 153 apartment and unit projects worth over $1 billion now on hold, but this value still represents a 37% decrease in deferments over 12 months.
Commenting on the Cordell report, CoreLogic spokesperson Greg Dickason said the overall results to the March 2016 quarter were positive with civil engineering projects in roads and infrastructure leading the way.
This report is provided by NAI Harcourts as a quick overview of the comprehensive report supplied by Cordell Information (now owned wholly by Corelogic Australia).