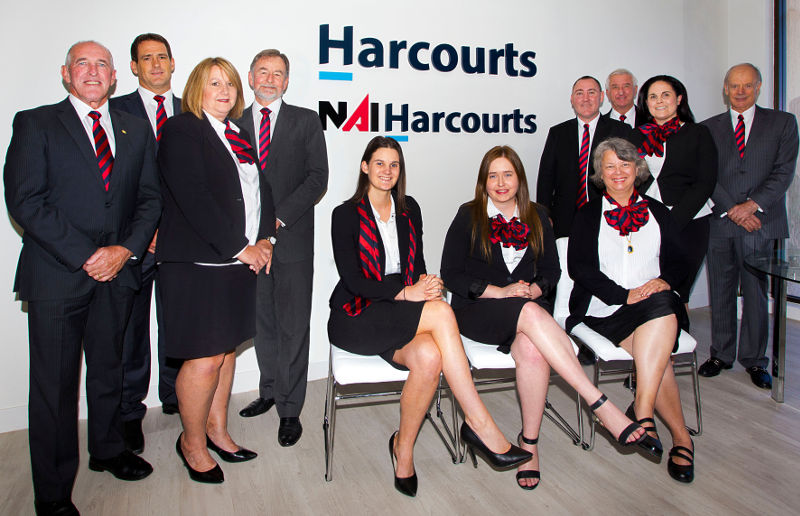 NAI Harcourts has expanded into the Sunshine Coast market with the group opening its latest office in Noosa Heads. The office, specialising in commercial sales and leasing, officially opened in early May with NAI Harcourts CEO Richard Laery present.
Business Owner of NAI Harcourts Noosa, Nathan O'Neill, who leads a team of six commercial property specialists said NAI Harcourts were hitting the ground running, looking forward to serving the Sunshine Coast business community.
"We have a great team of commercial property specialists on board, with a combined total of over 100 years' experience, with a broad product knowledge. As a team, we are also very familiar with the local area and understand local issues," said Mr O'Neill.
"Being a part of the NAI Harcourts group gives us some award winning technology and tools, and the capacity to deliver world class commercial real estate services at a local level – whether investing, purchasing, divesting, leasing or property management."
Located in downtown Noosa Heads, the new NAI Harcourts office is strategically positioned in order to take full advantage of current and future commercial developments within the region, and to also extend into the residential market in the near future.
CEO of NAI Harcourts Australasia, Richard Laery, said NAI Global is the largest global network of owner-operated commercial real estate brokerage firms with over 6800 professionals around the world.
"Our technology and systems are world leading, and we are part of a global network that can open doors where others can't. We are in the business of exceeding expectations and providing incredible client experiences," said Mr Laery.
"We now have a local team in Noosa, as well as being locally owned.
"The opening of our office in Noosa is strategic for several reasons. It represents the continued growth of the business nationally, the addition of great people to the group, as well as broadening our presence in Queensland.
"It is also an important step towards building national industrial services capability throughout Australia.
"In the last 12 months, NAI Harcourts has written over one billion dollars' worth of business in the market place," continued Mr Laery.
Business owner Nathan O'Neill, who also operates the successful Harcourts Gympie office, is excited about the new venture, seeing the expansion as natural growth of his business.
The venture will be structured with a new team of experienced and dedicated staff which will include Gordon Rich, Mark Boulter, Sally Garrahy and Tom Standing working as Commercial Sales and Leasing Executives, and Mel Dowling serving as a Commercial Asset Manager, together with a strong administration team.
"We're looking forward to working with our new team members who will bring even more expert commercial real estate knowledge to the office," Mr O'Neill said.
The office is located Level 1, 23 Sunshine Beach Road, Noosa Heads.