Embarking on a career in commercial real estate can be very rewarding and highly lucrative but like any new career there's a lot to learn.
Once you have a thorough understanding of the key components it then requires persistence, determination, patience, listening and learning and above all sheer grit that will be your key to success.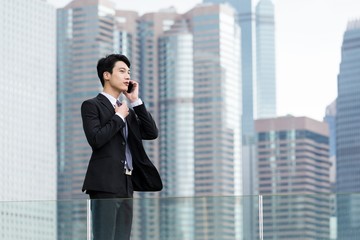 As a commercial broker, you will have to target an area then research your chosen market of commercial, industrial and retail property. This means researching who owns the properties, recent sales, recent leases, terms of leases and the all-important yields that properties are fetching, it is also a really good Idea to know who are the other brokers that work the area.
Yield is the most significant factor in commercial, retail and industrial property. Yield is a way of measuring the income or future income on an investment. The income received before expenses is known as the gross yield whereas the net yield measures what income is left after expenses have been paid. Expenses the landlord can incur will range from maintenance costs, body corporate fees and management fees but this all comes down to the detail in the lease agreement, as it is also common for the tenant to pay all outgoings, depending on what country or city you are in.
With commercial properties tenants are usually responsible to pay all outgoings such as rates, insurance, water, and electricity. This is an advantage of commercial property as the return is increased for investors. This contrasts to residential properties where the landlord is responsible for paying large expenses like rates and insurances.
A commercial agent's job is quite often a business of numbers game between the vendor and the purchaser. Unlike residential property there is a lower level of emotion involved. A purchase will come down purely based on the yield and potential which either will work for the purchaser or will not, put plainly it is an investment decision or a business decision.
As a commercial agent, you will often be dealing with astute business owners with multi property investment portfolios. These are well-informed business people which will look for the same qualities in those agents that they are dealing with in buying or selling their commercial properties.
One of the common threads of commercial property is that generally, selling or leasing commercial property takes a significantly longer time, and commercial agents must be prepared to work with these timeframes, be patient and be able to budget for this.
Networking is extremely important for a commercial broker. This means making frequent contact not only with the property owners but also key players who play a role in the sales process. Accountants, lawyers, and financiers are people that will benefit your business. Forming trusting relationships will mean that they will either recommend you as a broker, refer business to you or introduce you to players in the property market. These professionals will also be invaluable for you to ask questions when they arise or keep you abreast of latest financial trends.
The overall business takes longer to grow; however the lifespan of your business will last a lifetime. You will create long lasting relationships gain a wealth of knowledge about investing in commercial property.
One of the appealing aspects of selling commercial property work is conducted in business hours of Monday to Friday as this is when professional's businesses operate. With commercial property there are no open homes on weekends and with hard work big financial gains are easily with your reach.