NAI Harcourts has expanded into the Perth market with the group opening its latest office in the suburb of Hamilton Hill. The office was officially opened on Friday the 18th of July by the Mayor of the City of Cockburn, Logan Howlett.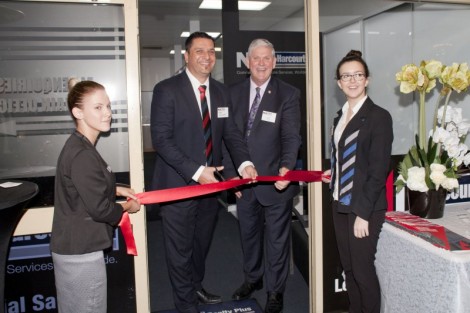 Harcourts Western Australia CEO, Paul Blakeley, said the Harcourts team were honoured to have Mayor Howlett open the very first NAI Harcourts office in Western Australia. "The team really appreciate the local support. They have already embraced the brand and hit the ground running in terms of marketing and promotion. We're really looking forward to assisting them to create a new force in commercial real estate."
The NAI Harcourts Realty Plus office is strategically positioned in order to take full advantage of several large-scale commercial developments within the region. "The area is really booming in terms of new commercial development opportunities and NAI Harcourts is ready to take advantage of this," said business owner Alex Ricciardi.
The NAI Harcourts Realty Plus office will initially cover industrial, commercial and business sales south of the Perth metropolitan area. "The Harcourts group is really pushing the commercial side of the business with the expansion of NAI Harcourts throughout Australia," said Mr Ricciardi.
CEO of NAI Harcourts Australasia, Richard Laery, said NAI Global is the largest global network of owner-operated commercial real estate brokerage firms with over 6800 professionals around the world. "Our technology and systems are world leading, and we are part of a global network that can open doors where others fail. We are in the business of exceeding expectations and providing incredible client experiences," said Mr Laery.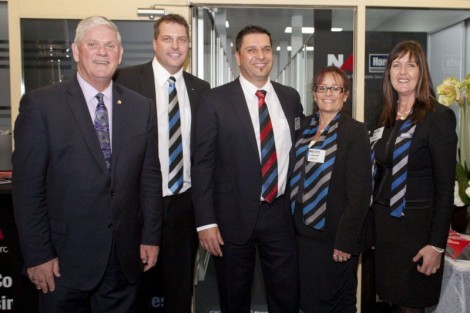 "The opening of our office in Perth is strategic for several reasons; it represents the continued growth of the business and the continuous addition of great people to the group, as well as broadening our presence in Perth. It is also an important step towards building national industrial services capability throughout Australia. In the last 12 months, NAI Harcourts has written over half a billion dollars' worth of business in the market place," continued Mr Laery.
Business owners Alex Ricciardi, Tracy Garbes and Gordana Caruso, who currently operate the successful Harcourts Realty Plus Hamilton Hill office, are excited about the new venture as they see the expansion as a natural progression of the growth of their business.
The venture will be structured with a new team of experienced and dedicated staff which will include Tony Romano, who has worked in commercial sales, leasing and business brokering for a number of years. Sam Fazio who has worked in the commercial and business brokering area of Harcourts Realty Plus, Nancy Hourani who joins as a sales executive, and Michelle Gimblett who will provide support to the sales team.
"We're looking forward to working with our new team members who will bring even more expert commercial real estate knowledge to the office," Mr Ricciardi said.
The office is located 10/1 Simms Road, Hamilton Hill, Western Australia.